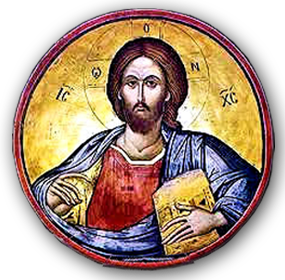 St Mark the Evangelist Greek Orthodox Church is a community of believers from many walks of life seeking salvation through the Gospel of Jesus. In our Parish you will meet Orthodox Christians of diverse backgrounds, and converts who have joined our community.
Come and hear the Scriptures sung by our members. Smell the fragrant incense as it lifts our prayers to God. See the Gospel taught through our iconography displayed throughout the Church.
Participate in worship that has remained unchanged by the world around us, celebrating the Divine Liturgy as it has been handed down to us by the Holy Church Fathers. And most importantly, discover that Christ is in our midst as you make a life changing commitment.
The Orthodox Christian Church traces its origins to the Book of Acts, when our Lord gifted His Apostles-and all humanity-with the grace of the Holy Spirit during the feast of Pentecost. The Orthodox Faith is the faith of the Apostles; it is a scriptural faith; it is a sacramental faith; it is a faith with a deep, profound sense of prayer life; it is a faith of healing, compassion and love.
Blessed by a 2000-year history, and led by our hierarchs, priests and all of the millions of Orthodox faithful throughout the world, we strive to continue the ministry and example given us by Jesus Christ for the glory of our Holy Lord and for our salvation.
Please join us Sunday morning for a unique, satisfying, and blessed worship service.
Divine Liturgy 10:00AM every Sunday morning.
---
Parish News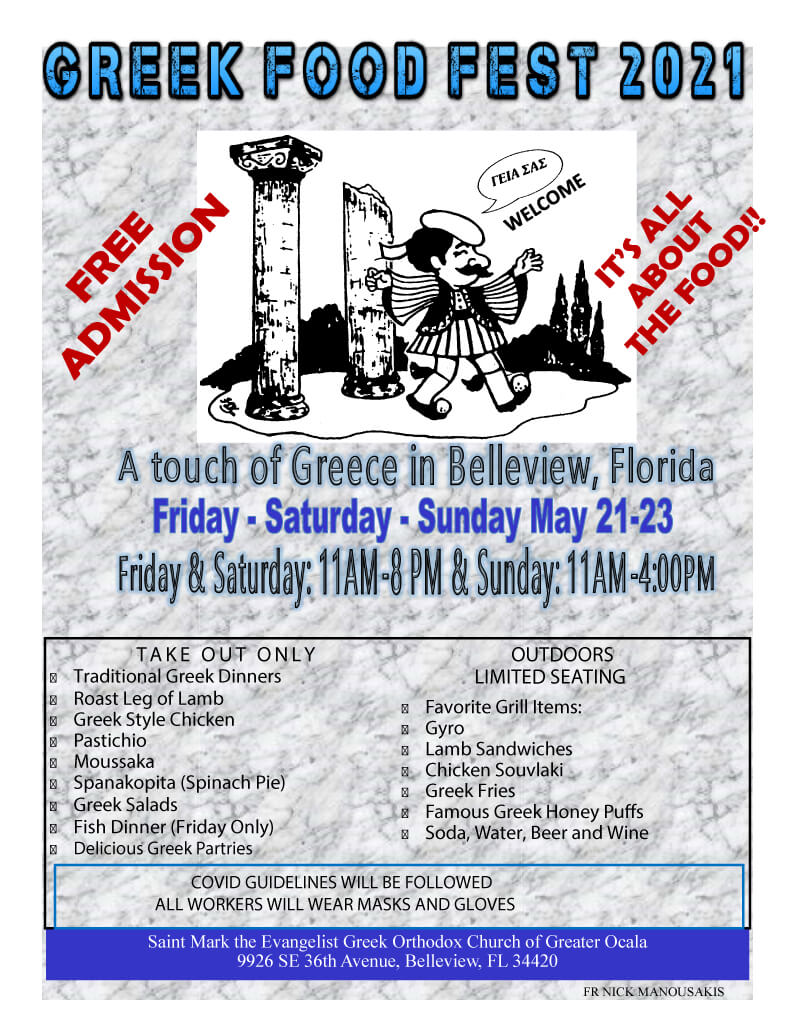 June 27, 2017
St. Mark celebrates as Fr. Nick presents the formal Church Charter to the Parish. The Charter was awarded by Archbishop Demetrios of America at the request of Metropolitan Alexios of Atlanta.
Read more »
---
In light of the recent COVID 19 restrictions, the following guidelines shall be followed until such time as they are no longer necessary/required.
GUIDELINES FOR CONDUCTING CHURCH SERVICES
FOR THE RESUMPTION OF SERVICES AT SAINT MARK
Effective 5/31/2020
Prior to Divine Liturgy:
If you are ill or unwell in any way, please remain home.


All congregants shall wear masks and submit to a temperature check upon entering the building. Anyone with a temperature of 100.4 or higher, he or she will be kindly asked to

return to their home, both for their safety and the safety of others.

All congregants must sanitize their hands upon entering and leaving the building. Sanitizer shall be provided.

All books have been removed from pews until such time as it is deemed safe to return them to the chapel.

Sunday School shall be suspended until further notice.

Entire chapel and restrooms shall be cleaned/sanitized prior to services to include entrance doors, pews, chairs and chapel doors.


Parishioners are required to maintain social distancing (6 ft.)
Divine Liturgy:
Everyone entering the building must use the front door entrance.

All congregants will wear masks except for the choir when singing.

Markings have been taped to the floor to ensure 6 foot spacing.

Candles will be handed to the parishioner by a designated person.

Parishioners are not to kiss or touch the Holy Icons.


Parish Council/Usher will direct each parishioner to the designated spaces on the pews from front to back. Couples and families who reside together are permitted to be seated

together. Overflow seating has been made available in the hall to accommodate Parishioners.

A place to accept offerings/pledges/donations will be provided in the Narthex and exit upon entering or leaving.

During Holy Communion, parishioners will be ushered by row and maintain six feet distancing using the floor markings on the floor.

The Priest and assistants administering Holy Communion shall wear face mask.

Communicants shall remove face masks momentarily to receive Communion.

Red communion cloths will be held underneath the person's chin. Communicant may not touch it or wipe their mouth with it.


No antidoron will be distributed at the time of Communion but will be distributed at the end of service by Father Nick wearing a mask and gloves. Kissing the priest's hand is not permitted.
After services:
Clergy and parishioners will refrain from handshakes or hugs.

Do not leave anything in the chapel. Please take your bulletin and all other items with you upon leaving.


There will not be a coffee hour. Parishioners will leave when the service is over.
All social gatherings/events shall remain suspended until further notice.
---
---
---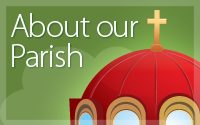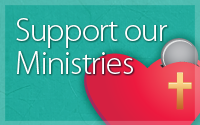 ---
---
Online Chapel
Saturday after Holy Cross